Product List


Contact Us
Add : Room 11P2, Building 1#,Wuyuan Bay, Huli District, Xiamen, Fujian Province, China
Factory Add : Hudong Industiral Park,Guli Town, Changshu, Jiangsu, China 215500
Tel : 86-592-5770709
Tel :
86-592-5776876
Fax : 86-592-5776286
Email :
shirley@penglongjx.cn
Email :
lynn@penglongjx.cn
Email :
sales@penglongjx.cn

About Us
>>More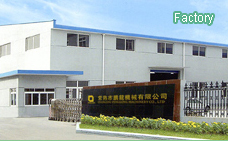 Xiamen Xingpenglong Import and Export Co., Ltd. is located in Xiamen, which is the wholly-owned subsidiary of Changshu Penglong Machinery Co., Ltd in Jiangsu Province. As one of the leading Imp. & Exp. Companies in China, we are specializing in the foreign trade of textile printing and dyeing machinery and acc-essories etc.

We insist on the business philosophy of "creating value for customers, solving cust-omers' problems". And we enjoy a very good reputation among our customers. Our pro-ducts have been sold to France,British, Aust-ralia, South Africa, Iran, Iraq, Portland, Viet-nam, Thailand, Bangladesh, Sri Lanka, Venezuela, Pakistan, Arge-ntina, Uruguay, Ukraine etc so far.

Our company will continue developing innovative technology as the core and treating products quality as the life. We will dedicate to provide you with the most cost-effective products all the time!
Products

>>More